Meet Our Team

Our small but mighty team is made up of people from across the country, each bringing a unique set of skills, experience and passion for advancing reproductive justice and access. What binds us together is the idea that healthcare is a human right, including abortion care. We use our talents and pasion to build programs that provide students, nurses, midwives, and SRH allies with education and resources to become skilled care providers and social change agents.
Communications Team
Prachi Jhawar
Digital Outreach and Fundraising Assistant
Prachi (she/they) is a passionate reproductive justice advocate who has years of experience in digital strategy and graphic design. She enjoys her creativity to find solutions for complex problems. Since she was in high school, Prachi has organized for more comprehensive sex education curriculums, free menstrual resources, and more expansive abortion legislation in her hometown and beyond. She's a lover of books, her ukulele, and Indian food. Prachi earned her Bachelor of Arts in Political Science & Women's, Gender, and Sexuality Studies at the American University. She is based in Washington, DC.
Rimsha Syed
Digital Outreach & Communications Manager
Rimsha Syed (she/her) is a freelance journalist, community organizer, and oral historian based in Austin, TX whose work is centered around amplifying voices of marginalized communities globally. For the past several years Rimsha has applied her communications experience to strengthen the Asian American and Pacific Islander Labor Alliance, the Texas AFL-CIO, and the Palestine Solidarity Committee. Most recently, Rimsha has been conducting interviews as part of a community-based storytelling initiative with the Institute for Diversity and Civic Life. She has written for publications like Huffington Post, Wear Your Voice Magazine, The Truthout, etc. Rimsha is especially interested in challenging the stigma around reproductive freedom as Texas continues to strip people of their fundamental rights.
Education Team
Anna Brown, BSN, RN
Director of Education
Anna Brown (she/her/hers) is a Registered Nurse with a background in emergency medicine and abortion care. Since graduating from Augusta University's nursing school she has completed the Sexual Assault Nurse Examiner Training and was a 2019 Erin J. Vuley Fellow at the Feminist Women's Health Center in Atlanta, GA. Anna currently works as a Forensic Nurse Examiner. She is passionate about advocating with and empowering nurses from all levels and backgrounds to have the tools, education, training and support to better serve our communities. Anna is based in Denver, CO.
Sulianie Mertus
Research Assistant
Sulianie (she/her) is currently an Evaluation Analyst at the District of Columbia Public Schools. As an analyst, Sulianie is responsible for the planning, development, and coordination of the school-based HIV/STI prevention program's evaluation and performance management plan. Sulianie has eight years of experience in applying social and behavioral science and public health practice to program development, research, and evaluation – with a more recent focus on school-based and adolescent sexual health. Sulianie earned a bachelor's degree in Biobehavioral Health and a minor in Health Policy and Administration from The Pennsylvania State University. She also holds a master's degree in Public Health from La Salle University and is a certified health education specialist. Dedicated to leading research and practice that address disparities limiting access to sexual health education and services in urban communities, Sulianie continues her educational pursuit as a doctoral student at the University of North Carolina at Greensboro. She is based in Silver Spring, Maryland.
Jace Anderson, MSN, RN
Instructional Design Manager
Jace (she/her) is a Registered Nurse with experience working with inpatient populations in Labor & Delivery, Anterpartum, Postpartum, and Orthopedics. She began her path towards nursing after graduating from the University of Virginia with a degree in Sociology and Women's Studies. Seeking a second degree, Jace completed UVA's Clinical Nurse Leader program and graduated with her MSN. Since then, she has found passion in reproductive health as well as educating and training nurses. Jace is currently based in Charlottesville, Virginia and outside of work loves crafting, being outdoors, and spending time with her partner, friends, and family.
Operations Team
Lina Buffington, PhD
Executive Director
Lina (she/her) is a "maker" with a love for clay and textile arts; this creative spirit informs her social entrepreneurship, which spans the non-profit and for-profit sectors. She believes that we must take a holistic and creative approach to our work if we hope to close the persistent equity gaps plaguing humanity. Lina is an experienced Program Officer, Executive Director, and Entrepreneur with over 15 years of experience developing and leading mission-centered organizations. While her diverse experience spans multiple sectors, they are all aligned within an unwavering passion for social justice and equity. In addition to her leadership experience, Lina has over 13 years of experience developing curriculum and teaching in institutions of higher education. Before coming to NSRH she co-founded the East Bay Permanent Real Estate Cooperative. Lina earned her BA in Philosophy from Spelman College and a PhD in Philosophy from Emory University. She is based in Chicago, IL.
Christy Alisea
Deputy Director
Christy (she/her/hers) is a nonprofit professional committed to racial and gender equality. She has over 15 years of development experience. During her tenure she has worked with state and federal agencies to secure funding for organizations serving marginalized communities. She has worked for various local and national organizations including the Alzheimer's Association, Think First National Injury Prevention, UCSD Health, and SURE Helpline and Crisis Center as a member of the Imperial County Sexual Assault Response Team. Christy is based in San Diego, CA and spends her free time teaching art at local schools, writing, and enjoying the outdoors with her family.
Membership Team
Rosie Laine
Student Engagement and Advocacy Manager
Rosie Laine (she/her) is a graduate student at the University of Minnesota where she is working towards a master's degree in public health in the Maternal and Child Health program. She earned her BA in History and Public Health from Macalester College and has experience working in public health research, patient advocacy, and political organizing. Prior to joining NSRH, Rosie worked as a health educator and counselor for Whole Woman's Health. This experience affirmed her commitment to health equity and reproductive justice. In her role as the Student Engagement Coordinator, she enjoys making reproductive justice a reality for more people by organizing and empowering the next generation of care providers. She is currently based in the Twin Cities.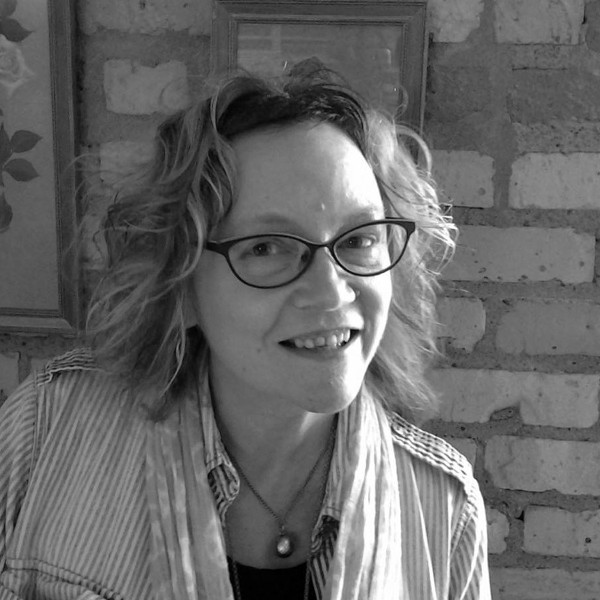 Annie Parrish
Membership Infrastructure Manager
Annie Parrish (she/her) is currently the Operations Manager at NSRH, responsible for a variety of program support, communications, technology, financial and HR tasks. Prior to joining NSRH in 2016, she worked at an organization that helps homeless people re/enter the workforce, two mental health nonprofits, and a public radio station. She also volunteered at the Minnesota AIDS Project for several years. Annie believes in the common good and that healthcare is a human right. She insists the 'healthcare umbrella' must cover sexual and reproductive healthcare, including abortion care, as well as humane mental healthcare services. She's known to quote her hero Paul Wellstone: "We all do better when we all do better." Annie earned a bachelor's degree in Mathematics with a minor in English from the University of Minnesota. She is based in our home office in Saint Paul, MN.
Our Mission & Vision

We envision a world in which all people have access to just and dignified comprehensive healthcare.
Our mission is to provide students, nurses and midwives with education and resources to become skilled care providers and social change agents in sexual and reproductive health and justice.
But wait, How do we do this essential work within a system steeped in systemic racism, inequity, and hierarchy? How can we create a community that empowers our members and facilitates healing and well-being within these systems?
At NSRH we are working hard to create an active and engaged community that is reflective, not of the nursing field as it is presently, but of the diverse communities that nurses serve. We have identified ten core values that guide this work. While our organization has a rich history of grassroots nursing student organizing and activism, we are forging a new future for the organization that serves nursing professionals, midwives, and students.
While our focus is on nurses (LPN/LVNs, RNs, APRNs, Certified Midwives), and nursing students (ADN, BSN, DNP, LP/VN, MSN, and PhD), we also recognize how important it is for nurses to work in coalition with other providers. It is especially important for nurses committed to SRH to build power with other birthing professionals as a way of truly challenging the hierarchical structures within the profession that alienate people and make true access to comprehensive healthcare for all impossible.
We know that in order to achieve our vision, we must start within by continuously challenging the lack of diversity within this sector and within our own community. We embrace the challenge and look forward to seeing what we can all build together, JOIN US!
Our Values
Culture
We support the role of culturally rooted and alternative/holistic models of care, particularly as practices essential to the well-being of diasporic and indigenous communities, and people of color
Equity
Everyone has a fair opportunity to attain their full health potential regardless of race, class, gender, citizenship status, ability, creed, age, religion, sexual identity/expression, or geography. Quality, accessible healthcare is a human right.
Integrity
Our work is rooted in the trust of individuals, their communities, and the nurses and other healthcare providers who care for them. We honor and recognize the credibility and expertise of providers at all levels.
Intersectionality
Oppression is systemic and intersected, and our approach to healthcare is rooted in affirming the various identities and experiences of patients and providers. We collectively challenge racism, ageism, classism, homophobia, transphobia, xenophobia, white supremacy, misogyny, sexism, and all oppressive structures and systems.
Pleasure
Pleasure is a form of care and a radical act in the fight for sexual and reproductive freedom and justice. We believe in centering consensual sex as a form of pleasure.
Power
Nursing and social justice are inherently linked. Therefore, it is the role of nurses and other healthcare providers to challenge power structures and systems that inhibit the health and wellness of their communities. This includes transforming relationships of power inter-professionally and between providers and patients.
Safety
Criminalization and policing of women, people of color, and LGBTQ+ people in ways that interfere with and obstruct bodily autonomy, humanity, and life is inhumane and a threat to our communities. We support healthcare provision free from the obstruction of law enforcement.
Science
Patients and their providers should be empowered with evidence-based, comprehensive sexual and reproductive health education and information.
Trust
Patients should be trusted to know what is best for their body and their family and are deserving of access to the services and care that support those choices.
Wellness
The spectrum of sexual and reproductive health care does not center on the events of conception and pregnancy alone, nor is it limited to interactions with a healthcare provider. We believe in compassionate care that supports the whole person, mentally and physically, throughout their lifespan
Our 3-Pronged Workforce Development Strategy
NSRH is uniquely positioned to contribute to the development of the sexual and reproductive health care workforce, of which nurses are a critical component. While most organizations are focused on physicians, we have crafted a clear pathway to SRH for nurses using our 3-pronged worksorce development strategy.
Advocacy
Education
Professional Development
Our Chapter Support, free student membership, and the Karen Edlund Future Nurse Leaders Fellowship all serve as entry points for nursing students to begin their career journey. After graduation, students can take advantage of another free year of membership before becoming paid professional members. As professional members they have access to our Online Institute, where they can continue their SRH education and get CE Hours that they can apply towards their licensure. Professional nurses can also apply for our Training in Abortion Care Residency where they can get clinical training in an abortion care facility. Those who want to gain further experience working in an abortion care facility can then apply to become a part of our Abortion Nursing Corps, which will allow them to use their training in support of abortion clinics facing nurse shortages.
Who We Serve

NSRH supports all nursing professionals and nursing students. Our scope includes LPN/LVNs, RNs, APRNs, Certified Midwives, and nursing faculty and students (including RN, APRN, LPN, and Midwifery, and MSN programs).
Our History

The history of Nurses for Sexual and Reproductive Health is rooted in student organizing efforts at two nursing schools: Oregon Health and Sciences University (OHSU) in Portland and Winona State University in Minnesota. Nursing Students for Reproductive Health and Justice (NSRHJ) was founded at OHSU in 2005 and Nursing Students for Choice (NSFC) was founded at Winona State University in 2006. Both organizations were focused on filling critical gaps in their nursing curricula and promoting pro-choice issues on campus. In 2007 these two organizations joined forces to create a national network of student-led chapters called, Nursing Students for Choice (NSFC). As the organization continued to evolve, the focus was broadened to address issues of sexual and reproductive health and so the organization became Nursing Students for Sexual and Reproductive Health (NSSRH) in 2017.
For 10 years, the organization provided critical financial, coaching, and educational support to dozens of nursing student-led chapters at colleges and universities across the country participating in a variety of organizing and advocacy efforts. Chapters have organized: educational workshops, multi-week seminars, journal and book clubs, movie screenings, and clinical rotations. Students in our network have written op-eds and participated in campaigns to challenge local, state and national policy. They have successfully pushed for curriculum reform in their schools, and some even gained leadership positions in nationally recognized organizations. In addition to providing funding and coaching support to our chapters, we have also created educational resources, provided scholarships for students to educational conferences, and organized an annual activist conference to foster community-building and learning across the network.
This journey would not have been possible without ongoing collaborations across the pro-choice movement and beyond. Early partnerships were made with If/When/How, NARAL Pro-Choice Minnesota, Provide, and other student organizing groups such as Medical Students for Choice. Over the years, these partnerships expanded and deepened, and efforts were made to re-frame the organization to incorporate full-spectrum sexual and reproductive health, rights and justice. In 2017, NSSRH proudly merged with Reproductive Health in Nursing (RhN), catalyzing a new effort to incorporate nursing professionals, faculty and scholars into the fold. In 2018, a new organization emerged, Nurses for Sexual and Reproductive Health (NSRH).
Our Board

The Board of Nurses for Sexual and Reproductive Health (NSRH) is comprised of talented and skilled reproductive health professionals from throughout the nation.
Executive Committee
Jacki Witt JD, MSN, WHNP-BC, FAANP
Chair
University of Missouri-Kansas City School of Nursing and Health Studies
Jacki Witt, JD, MSN, WHNP-BC, FAANP, is a Clinical Professor at the University of Missouri-Kansas City School of Nursing and Health Studies and a Principal Investigator in the Collaborative to Advance Health Services. She has provided health care services to diverse, mainly under-or uninsured, women for over 40 years and has taught at all levels of nursing education for over 30 years. During her career, she has been certified as a nurse midwife (CNM) and as a sexual assault nurse examiner (SANE-A). She currently maintains certification as a women's health nurse practitioner and sees patients at adult and adolescent correctional facilities near Kansas City. Jacki has been the Project Director for the Title X-funded National Clinical Training Center for Family Planning since its inception in 2006, as well as the Project Director for an OPA-funded Natural Family Planning research project (2012 – 2014), a HRSA-funded HIV curriculum integration project (2018 – 2021) and a SAMSHA-funded Medication Assisted Treatment curriculum integration project (2018 – 2023). Jacki has authored or co-authored over a dozen peer-reviewed journal articles about contraception and family planning. She is the Past Chair of the National Association of Nurse Practitioners in Women's Health (NPWH) Board of Directors (2016-2018) and is a past member of the National Family Planning and Reproductive Health Association's (NFPRHA) Board of Directors (2015 – 2021). Jacki is the President of the Board of Directors (2020-2021) for the National Certification Corporation (NCC) where she previously served as the Secretary-Treasurer (2014-2018).
Katrina Lipinsky MSN, CNM, WHNP-BC
Vice Chair
Katrina Lipinsky, MSN, CNM, WHNP-BC (she/they) is a certified nurse midwife and a gender-related nurse practitioner. She provides care in Pennsylvania, both as a midwife and as an abortion nurse. In addition to work on the NSRH Board she is a co-leader of the Philadelphia cluster of the Reproductive Health Access Network and board member with the Western Pennsylvania Fund for Choice. She graduated from the University of Pennsylvania's nurse midwifery and gender-related/women's health nurse practitioner program. She received her first undergraduate degree in Public and Community Service at Providence College.
June Gupta MSN, WHNP-BC
Treasurer
Planned Parenthood Federation of America
Pronoun: She/Her, June is a women's health nurse practitioner. She is currently the Director of Medical Standards at Planned Parenthood Federation of America. As a per diem clinician, she also maintains clinical practice with Planned Parenthood of Maryland and Planned Parenthood of Metropolitan Washington. June holds a Bachelor of Science in Nursing and a Masters of Science in Nursing from the University of Pennsylvania School of Nursing. She lives in central Maryland with her husband and three children.
Debbie Bamberger DNP, RN, WHNP-BC
Secretary
Planned Parenthood Mar Monte, Oakland, CA
Debbie Bamberger, DNP, RN, WHNP-BC is a women's health nurse practitioner and uses she/her pronouns. She has worked in the sexual and reproductive health field for 30 years. Debbie was the first nurse practitioner in California to be legally trained to provide first trimester aspiration abortion care and obtained a Doctorate in Nursing Practice in 2020 from UCSF, where she graduated from the Masters Entry Program in Nursing in 1994. She is a co-founder of the Women's Community Clinic in San Francisco and trains many students and clinicians in the provision of implants and IUDs. She lives in Berkeley, CA with her spouse and two teen boys. She is an avid art journaler.
Board Members
Sarah Ball RN
University of Pennsylvania
Sarah Ball is a registered nurse completing a Master of Science in Nursing program at the University of Pennsylvania where she is studying to become a women's health nurse practitioner. She received her bachelor's degree at UCLA, studying International Development Studies and Spanish. Prior to beginning her nursing studies, Sarah worked as a reproductive health specialist at Planned Parenthood Northern California providing abortion counseling, gender affirming care, cancer and STD screenings, and contraceptive education. Sarah has also worked tracing gonorrhea cases for the CDC and teaching about reproductive health and consent to adolescent girls in Nairobi, Kenya. During the COVID-19 pandemic, Sarah volunteered with a bilingual contact tracing team that focused on addressing the disproportionate incidence of COVID cases in Philadelphia's Latine community. In 2021, she received the National Council for Jewish Women's Tanette Goldberg Scholarship for Social Justice, awarded to women dedicated to working on social justice causes. Sarah recently concluded her work on a Multidisciplinary Association of Psychedelic Studies research study evaluating the effects of MDMA-assisted psychotherapy as a treatment for PTSD. Across her broad set of interests, Sarah is guided by reproductive justice and trauma-informed care frameworks. She believes that universal access to reproductive healthcare is a human right and is studying to become a nurse practitioner so that she can address worsening disparities in healthcare. Sarah was a member of the University of Pennsylvania's NSRH chapter and is thrilled to be able to continue her work with the organization as a member of the board.
Meghan Eagen-Torkko CNM, ARNP, PhD
University of Washington Bothell; Public Health Seattle-King County
Meghan is an assistant professor in the School of Nursing and Health Studies at the University of Washington Bothell, where she teaches undergraduate and graduate students in nursing and health studies. She is the chair of the First-Year Entry Program in Nursing and serves on a number of committees, including Diversity, Equity, and Inclusion, a tri-campus committee in the School of Nursing. Her research examines health equity issues in sexual and reproductive health using feminist standpoint theory and has previously explored the work experiences of abortion clinic workers and the effects of early relational trauma on breastfeeding outcomes. She is currently examining SRH outcomes in LBGTQ youth using a trauma-informed framework, and ways to build trust between undocumented immigrants and health care systems in the setting of increased ICE action. She maintains a clinical practice in the Family Planning Program at Public Health Seattle-King County, where she provides SRH care to diverse low-income communities throughout South King County. She considers advocacy to be a central nursing role and incorporates aspects of SRH in every course she teaches — which on occasion surprises her students in Health Systems. When not working, she can usually be found digging in the yard, sewing, or spending time with her wife and two kids.
Lindsey English Hull RN, JD
National Advocates for Pregnant Women
Lindsey English Hull, RN, JD, (she/her/hers) obtained her Bachelor of Science in nursing from the University of Tennessee, after which she spent five years as a labor and delivery nurse on a high-risk obstetrics unit at the University of Tennessee Medical Center in Knoxville. As a nurse, she is nationally certified in in-patient obstetrics and has helped hundreds of women through some of the best, worst, and hardest days of their lives. Lindsey loves bedside nursing and misses her team, but she decided to go back to law school as a result of a growing disenchantment with our healthcare system and a desire to advocate for positive policy changes. She obtained her JD from the University of Tennessee in the spring of 2020, where she had the opportunity to assist Professor Wendy Bach in researching and documenting the negative effects of Tennessee's criminal "fetal assault" law. Upon graduation, Lindsey moved to New York City to complete a legal fellowship in reproductive justice at National Advocates for Pregnant Women, where she currently serves as a staff attorney - advancing policies and litigating cases that protect healthcare providers and their patients from criminal liability for their actions or inactions during pregnancy and delivery.
Victoria Venable Fletcher RN, MSN, ARNP, FACNM
Certified Nurse Midwife and Health Equity Advocate
Ms. Fletcher, Pronouns: She/Her/Hers is a certified nurse-midwife and communities of color health care advocate. She is passionate about addressing issues of health equity, reproductive and social justice, and reducing health disparities especially maternal and infant mortality in underserved communities. Ms. Fletcher has extensive experience in advanced practice women's health and midwifery clinical practice, healthcare administration, project management, regulation of healthcare professions, accreditation of hospital and ambulatory healthcare settings, and non-profit governance. Ms. Fletcher is the former director of accreditation and lead surveyor for Planned Parenthood Federation of America. Current board service includes the Tacoma Community College Nursing Program Advisory Committee and NSRH. Former board service includes the Washington Center for Nursing, Advisory Committee of the Washington State Health Benefit Exchange, Washington State Health Innovation Leadership Network Communities and Equity Accelerator Committee, WithinReach, Governor's (Washington State) Council on Health Disparities, and former Chair of the Washington State Board of Nursing. Professional memberships include, Ebony Nurses Association of Tacoma, Association of Women's Health, Obstetric and Neonatal Nurses (AWHONN), American College of Nurse-Midwifery (ACNM), and Sigma Theta Tau. Ms. Fletcher has a BSN from the University of Washington, MSN in Maternal-Child Health/ Nurse-Midwifery from the University of Illinois at the Medical Center, Chicago, and is a Fellow of the American College of Nurse-Midwifery.
Amber Rose Harper DNP, APRN, FNP-C
Cabarrus Rowan Community Health Center, North Carolina
Amber Rose Harper, DNP, APRN, FNP-C is a family nurse practitioner and uses she/her pronouns. She has spent her advanced practice nursing career working in federally qualified health centers, where she provides primary care and reproductive health care to underserved populations. Amber has focused her clinical scholarship on improving the health outcomes of BIPOC, specifically Latinx and Black persons through quality improvement initiatives and implementation of evidence-based practice research. Her research has examined the effectiveness of culturally relevant educational interventions in improving patients' sexual and reproductive health knowledge. In addition, Amber's research interests having focused on improving utilization of long-acting reversible contraception and adherence to preventative screenings such as cervical cancer and breast cancer. She maintains a clinical practice at Cabarrus Rowan Community Health Center in North Carolina, where she also serves as an Associate Clinical Officer. During her spare time, Amber loves to bake, tend to her patio garden, create canvas paintings, and create floral arrangements.
Monique Howard MPH, EdD
Center for Global Women's Health University of Pennsylvania, School of Nursing
Currently the Senior Director of Women's Health Initiatives, Center for Global Women's Health University of Pennsylvania, School of Nursing. Monique brings over 25 years of women's health experience, sexual health, and curricula design and training to this position. She carries out day-to-day operations to expand the reach of the Center and advances Nursing expertise in women's health issues; enhances existing and new research; creates strategic collaborations with external partners that support faculty and staff; spearheads planning Center events; creates opportunities for alumni engagement that will enrich alumni and the Center.
Chantel Neece DNP, MSNED, MBA
Virginia Premier Health Plan
With over 20 years of healthcare experience, Dr. Chantel Neece, currently serves as the Director of Social Determinants of Health, Member Outreach, and Community Development at Virginia Premier Health Plan. From a Nurses' Aide to Doctor in Nursing Practice, her current role includes oversight for Virginia Premier's Maternal Health Program which is dedicated to eliminating healthcare disparities to enhance access to care. Her business acumen spans multiple settings to include Critical Care, Accountable Care, Ambulatory practice, and Managed Care. In addition to Chantel's Doctor in Nursing Practice degree, Master's in Nursing Education, Master's in Business Administration, and Family Nursing Practice post graduate certificate, she maintains certifications as a Certified Professional in Healthcare Quality, Gerontological Nurse, Family Nurse Practitioner (licensed), and Six Sigma Black Belt. She has also volunteered with the American Nurse Credentialing Center's Standard Setting Committee, and the National Association for Healthcare Quality as a change agent to refine nursing practice and healthcare fundamentals. In her spare time, Chantel enjoys gardening, traveling, and sampling international cuisine with her family.
Ellen Solis DNP, CNM, FACNM
Quilted Health; The University of Washington
Dr. Solis (she/her/hers) is a certified nurse-midwife at Quilted Health in Renton Washington and professor of nursing and midwifery at the University of Washington. Prior to relocating to Washington in 2022, she was the lead midwife at Carle Health Systems in Urbana, Illinois and an instructor at the University of Illinois, Urbana, Champaign. She has been a practicing midwife for over 16 years and approaches the care of women and gender expansive people through a reproductive justice and anti-racist lens. Her current research focuses on effective clinical communication skills, simulation learning and evidenced based pregnancy care for individuals with obesity. Dr. Solis is a Fellow of the American College of Nurse Midwives and a member of Sigma Theta Tau international honor society of nursing.
Colette Williams RN
BS in Biology from CUNY Lehman College, BS in Nursing from the University of Pennsylvania
Colette (she/her) is a registered nurse working in Family Planning in the Bronx, NY. She is completing a Master of Science in Nursing at SUNY Downstate to become a Women's Health Nurse Practitioner. She received her Bachelor of Science in Biology from CUNY Lehman College and a Bachelor of Science in Nursing from the University of Pennsylvania. Her passion for working with and for underrepresented communities began when she was a volunteer and eventual board member for the student-run organization, Bronx Community Health Leaders. This led her to become a prenatal coordinator for a federally qualified health center in Harlem, NY. Since then, she has been an advocate for bridging the gap between resources and equitable care for women and families in minority communities.
Joely Pritzker MS, FNP-C
Family Nurse Practitioner
Joely Pritzker, MS, FNP-C (she/her) is a Family Nurse Practitioner who specializes in reproductive and sexual health. She began her career in the field over 15 years ago, first as a health educator at a teen and young adult clinic before earning her Master of Science in Nursing from the University of California, San Francisco. She has worked in a variety of clinical settings and currently practices at an FQHC in Vista, California where she provides comprehensive SRH care, including prenatal care, gender-affirming care, and contraception. In addition to her clinical work, Joely is a reproductive and sexual health consultant and trainer. She leads trainings for the National Clinical Training Center for Sexual and Reproductive Health, Reproductive Health National Training Center, Envision SRH and other organizations on the PATH Framework, client-centered counseling, LARC placement and removal, contraceptive methods and patient self-advocacy. She is a contributing author for the 22nd Edition of Contraceptive Technology, co-authoring the chapter on person- centered reproductive health conversations and contraception counseling. Joely is particularly passionate about finding ways to operationalize Reproductive Justice principals in clinical practice and is dedicated to helping providers, medical assistants and other support staff develop their counseling skills and clinical knowledge.
Founding Board
Tara Cardinal MN, CNM, ARNP

Publications & Financials
Strategic Plans
Annual Reports